Can we embrace the AI revolution and journey towards a brighter future?
Sep 6, 2023
AI is becoming increasingly powerful, but can it be used for the greater good?
Image: Getty Images/iStockphoto
Director – Macro Strategist, Thematic Research, Deutsche Bank
Share:
What's the World Economic Forum doing to accelerate action on Artificial Intelligence?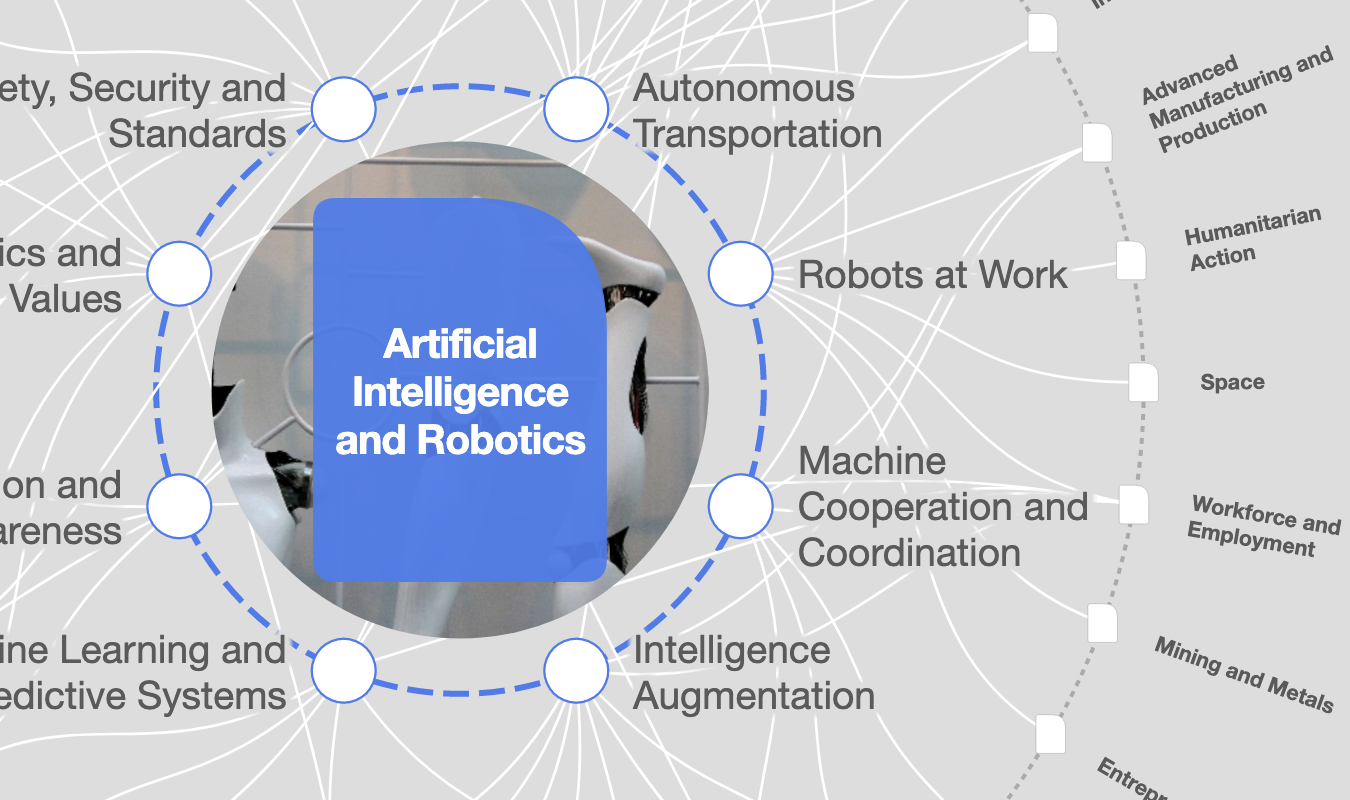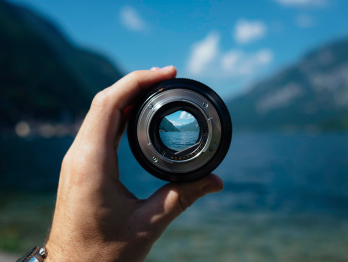 Crowdsource Innovation
Get involved with our crowdsourced digital platform to deliver impact at scale
Stay up to date:
Artificial Intelligence
Listen to the article
10 min listen
In the wake of OpenAI's ChatGPT release, the world has been captivated by the boundless possibilities of artificial intelligence (AI).
Venture capital AI-related deals and AI-related patents have witnessed consistent growth since 2012.
By fostering a collaborative ecosystem that unites governments, academia, businesses and civil society, we can harness AI's transformative power to address the most pressing global challenges.
In the wake of OpenAI's ChatGPT release, the world has been captivated by the boundless possibilities of artificial intelligence (AI). This remarkable growth reflects the growing interest and recognition of AI's transformative potential. Deutsche Bank's proprietary survey, AI in Action, where is the smart money going?, revealed that 41% of Americans were familiar with ChatGPT and an impressive 60% reported or discussed its integration into their workplaces, highlighting the technology's rapid adoption.
Recent developments in the AI landscape have been nothing short of extraordinary. ChatGPT's availability on iPhone and Google's integration of generative AI tools have further fuelled AI's momentum. Additionally, venture capital deals and AI-related patents have witnessed consistent growth since 2012, with startups, such as Anthropic and Builder.ai, securing substantial investments.
The success stories of companies such as C3.ai and SoundHound, which experienced share price surges after adopting AI, illustrate the tangible benefits of this cutting-edge technology. Although there was a slight dip in global venture capital investment in Q1 2023, the overall trend indicates that investments in AI continue to rise, driving innovation and generating significant value for companies across various sectors.
Discover
How is the World Economic Forum creating guardrails for Artificial Intelligence?
In response to the uncertainties surrounding generative AI and the need for robust AI governance frameworks to ensure responsible and beneficial outcomes for all, the Forum's Centre for the Fourth Industrial Revolution (C4IR) has launched the AI Governance Alliance.
The Alliance will unite industry leaders, governments, academic institutions, and civil society organizations to champion responsible global design and release of transparent and inclusive AI systems.
AI's ascension: unveiling mainstream adoption in 2023 and beyond
The application of AI across sectors has witnessed an unprecedented surge, fundamentally transforming industries and revolutionizing the way we interact with the world. Venture capital deals related to AI in sectoral applications have increased tenfold from 2012 to 2022, reaching an astounding total deal value of $62 billion in 2022.
Simultaneously, the number of AI-related patents published within sectors such as consumer, industrial, IT, transportation, healthcare and financial services has experienced a remarkable six-fold increase since 2012. Notably, technology giants such as IBM, Samsung, Intel, LG Electronics, and Qualcomm hold a significant number of AI-related patents, signalling their active involvement in shaping the AI landscape.
Among sectors, healthcare, IT and financial services have emerged as frontrunners in AI adoption. In healthcare, AI is spearheading revolutionary advancements in medicine, aiding in clinical decision support, genetic analytics, healthcare administration and personalized health solutions.
The European Commission predicts a cumulative impact of €105 billion by 2030, due to AI's transformative potential in this sector. In IT, AI has been instrumental in optimizing traditional IT functions, enhancing advanced analytics, streamlining process automation and empowering the development of robo-advisors and self-learning programmes in financial services.
Patent activity is vibrant in the industrial, consumer and transportation sectors, where AI is unlocking unprecedented efficiency and innovation. Industrial AI is automating processes, unlocking vast industrial data for analysis and is projected to generate a cumulative impact of €200 billion by 2030. On the other hand, consumer AI has disrupted business models in media, advertising, gaming, education and e-commerce. AI's integration in transportation has facilitated logistics and fleet management, exemplified by WiseTech Global's automation software for shipping logistics, as well as AI's incorporation in automobiles for features such as parking assistance and cruise control.
The category of horizontal platforms in AI has emerged as a key pillar of AI development and deployment, showcasing significant growth of nearly six-fold in patents since 2012. These platforms, including AI core, natural language technology, AI automation platforms and computer vision software, have become the building blocks of AI innovation across sectors. Companies such as AT&T, IBM, LG Electronics, Baidu and other technology incumbents hold pivotal patents in this domain.
AI core platforms focus on developer tools for building and deploying AI models, while AI automation enables businesses to automate critical processes. Natural language processing, as seen in large-language models such as ChatGPT, empowers tasks like translation and chatbot interactions. Furthermore, computer vision's AI-driven visual data analysis has found applications in facial recognition and geospatial analysis, with Chinese companies Baidu and Huawei emerging as prominent patent holders in this field. The advancement of horizontal platforms expands AI's potential toolkit for firms across sectors, significantly enhancing efficiency and capabilities.
Have you read?
Horizons unbound: AI's future beyond 2024
Generative audio, powered by AI technology like ChatGPT, has made astonishing strides in creating realistic voices and synthetic audio from text. There was a six-and-a-half-fold increase in generative audio-related patents from 2012 to 2022.
This cutting-edge AI application has democratized music and sound development, eliminating the need for specialized professionals and opening doors in gaming, communications, music, news and some forms of healthcare. Major industry players, such as Sony, Amazon, Huawei, Bytedance, Adobe, Apple and Tencent, hold a significant number of patents in generative audio. Meta is one of the latest players to enter the field, with the release of its audio generation tool, AudioCraft, in August. The primary categories include synthetic voice, speech interaction, music generation and audio editing.
AI's deep learning capabilities enable the synthesis of high-quality voices with diverse pitches, tones and pacing, making speech interactions with virtual assistants, such as Siri and Alexa, more seamless and human-like. AI's music generation disrupts traditional production methods, enabling the creation of instrumental or rudimentary singing compositions with unprecedented creativity. Additionally, AI-powered audio editing raises recording quality to new heights, even in the face of poor network connections.
In conclusion, the last decade has been marked by an extraordinary surge in AI innovation, with an unprecedented tenfold growth in venture capital deals, totalling 3,884 in 2022, compared to a mere 332 in 2012. The total value of these deals has skyrocketed from $1.8 billion to an astonishing $83 billion. Furthermore, published patents have experienced a remarkable seven-fold increase to almost 37,000. AI's impact has been particularly pronounced in transportation, industry and consumer applications, while the emergence of generative audio promises to revolutionize the realms of gaming and film production.
As AI continues to flourish, it is essential to address the challenges that accompany this unprecedented technological revolution, such as market concentration, data accuracy, transparency and varying regulatory frameworks. Cybersecurity concerns and potential AI attacks underscore the necessity for robust regulations and stringent cybersecurity measures to safeguard the ethical and secure progression of AI innovation.
By fostering a collaborative ecosystem that unites governments, academia, businesses and civil society, we can collectively harness AI's transformative power to address the most pressing global challenges, from climate change and food security to poverty alleviation.
License and Republishing
World Economic Forum articles may be republished in accordance with the Creative Commons Attribution-NonCommercial-NoDerivatives 4.0 International Public License, and in accordance with our Terms of Use.